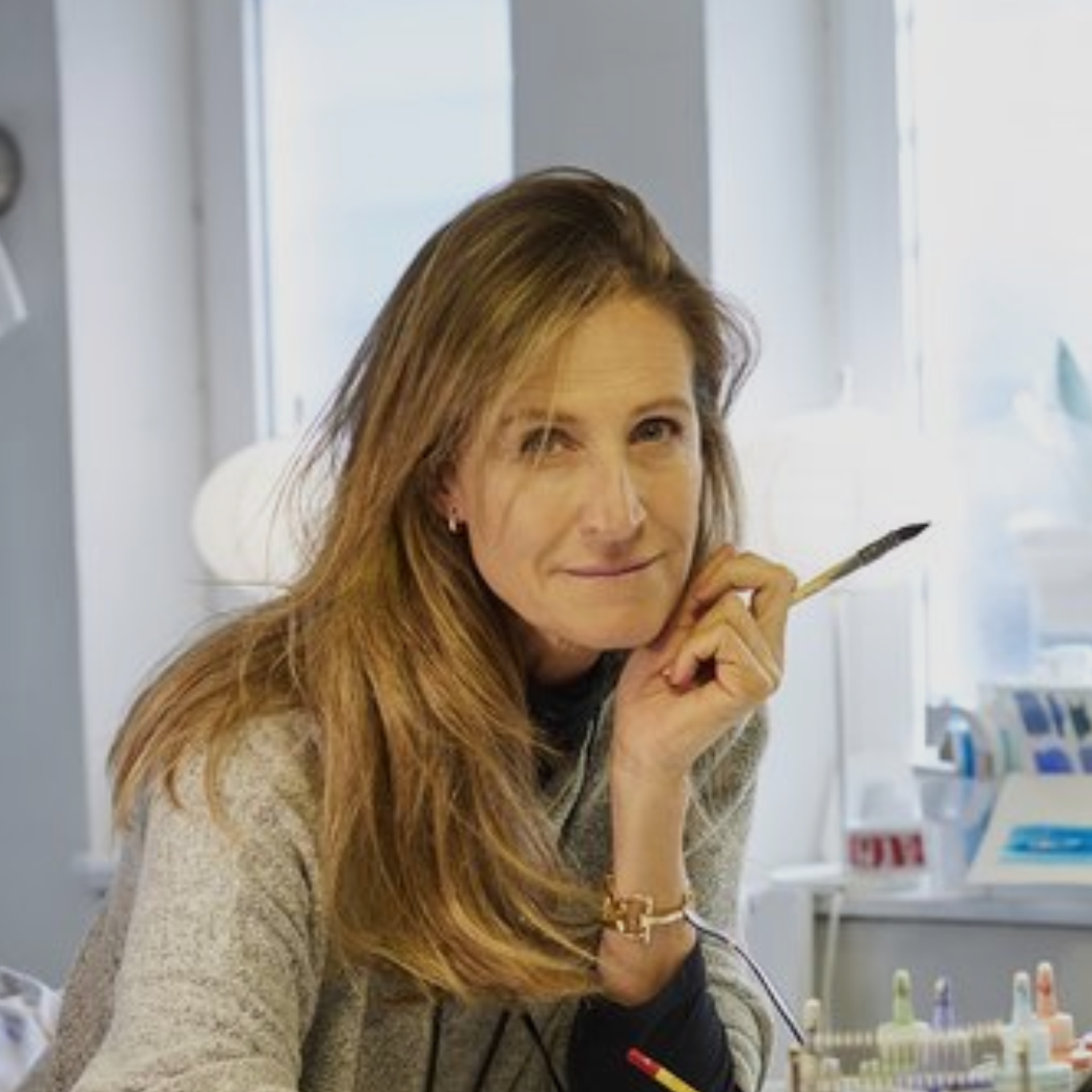 ACRYLIC ON CANVAS
MADRID, SPAIN
Gloria Estefanell (Barcelona 1960) is a multidisciplinary artist who works between Madrid and her studio on the island of Formentera. (Balearic Islands, Spain). Self-taught painter, simultaneous acrylic, water-colour and oil techniques in works of different formats, generally large, that reveal her passion for sport and nature. The sea and the high mountains mainly.
All her work reflects her exquisite sensitivity, her interest in aesthetics, almost obsessive architecture and art. Estefanell also explores the possibilities of textiles, ceramics and porcelain. After a long and successful career in the management of Olympic sports, always in Winter Sports, Gloria Estefanell recently gave her creativity a boost.
The professional and vital trajectory of Gloria Estefanell has been closely linked to design and the world of sports. Great athlete - Spain Windsurf champion - "The experience of being in three Olympic games that represent the delegation of my country has given me a vision of emotions, lights, colours, music and everything that the human being exhibits to demonstrate everything what he wants to teach the world"
She makes her art her way of life and her way of seeing life. At the end, everything she loves. In her transition from the mountains to the bottom of the sea, the artist abstracts us with new forms and minimalist sculptures that will see the light in its entirety in early 2020.
My hope that just by looking at my paintings you enjoy this amazing sport.
" - Gloria
Read More
Recently Sold Pieces (COMMISSIONS AVAILABLE)