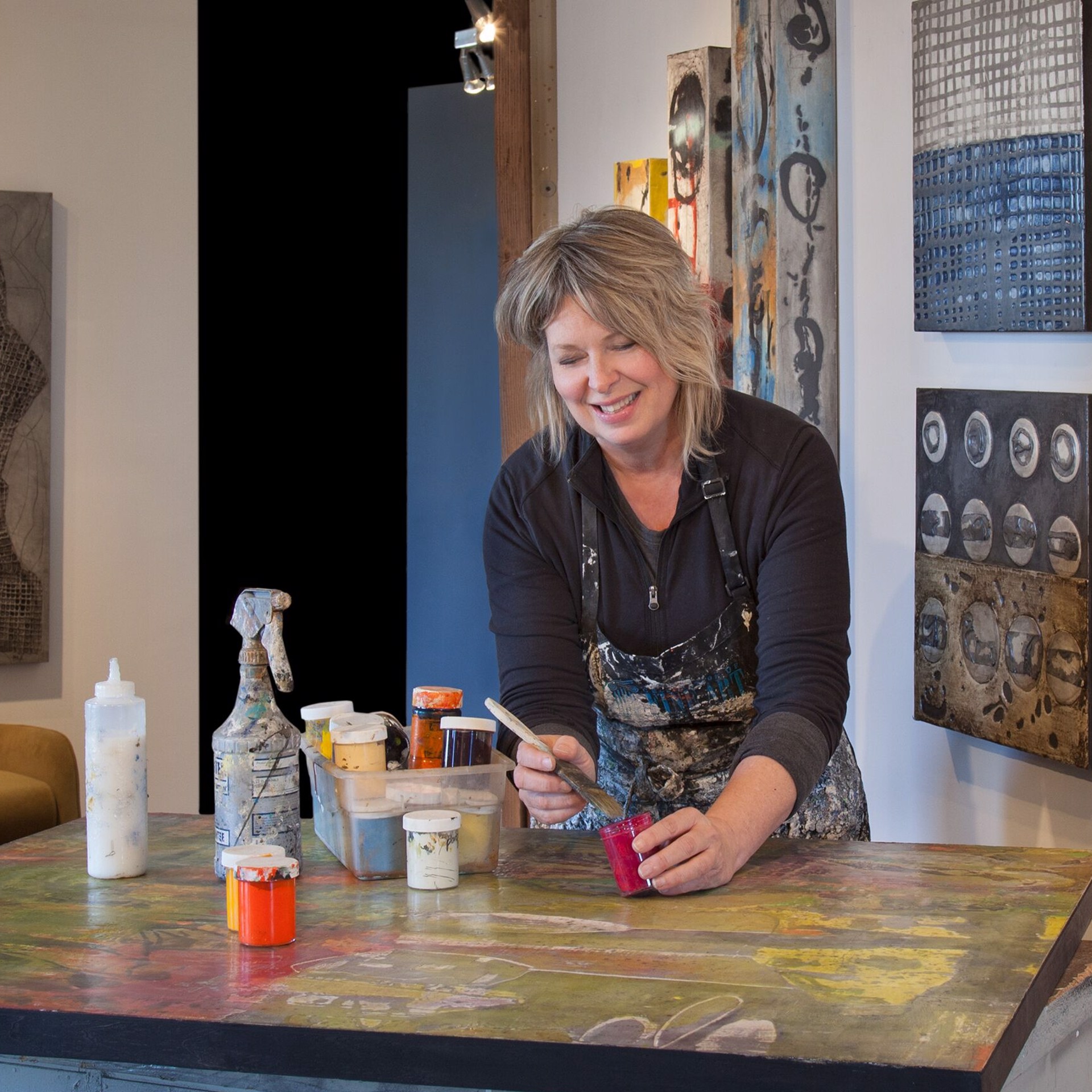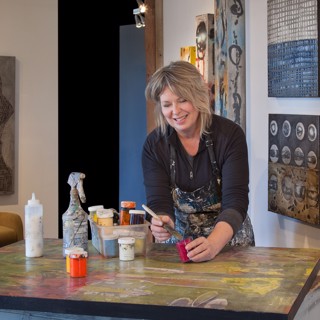 MIXED MEDIA
ARIZONA, USA
KATHLEEN HOPE is a mixed media artist based in Fountain Hills, Arizona. Her work is meant to be displayed as mosaics in different shapes - multiple panels grouped together!

Kathleen's work is influenced by her diverse background in Interior Design and Color Psychology. She says a work of art should feel "lived in" just like your home. Hope's art fuses all what intrigues and inspires her.
There is nothing quite as beautiful as the unintentional. For that reason, she has chosen primarily to use cement as her medium. It is organic, raw, industrial and unpredictable.
Hope has developed many types of cement mixes, each with its own special purpose by combining many diverse materials such as dried pigment, paper, plaster and marble dust, she creates a textural layered effect. The color is applied by using stains, inks, acid, pigment, and acrylic.
"Colour always begins my process. When I start a painting, I usually pick only one to three colours. I place the large colour sample next to my wood panel as I am prepping. It takes many days to build up layers before I begin to paint. I observe the colours during this process and the architecture of the painting presents itself."
Read More
Recently Sold Pieces (COMMISSIONS AVAILABLE)