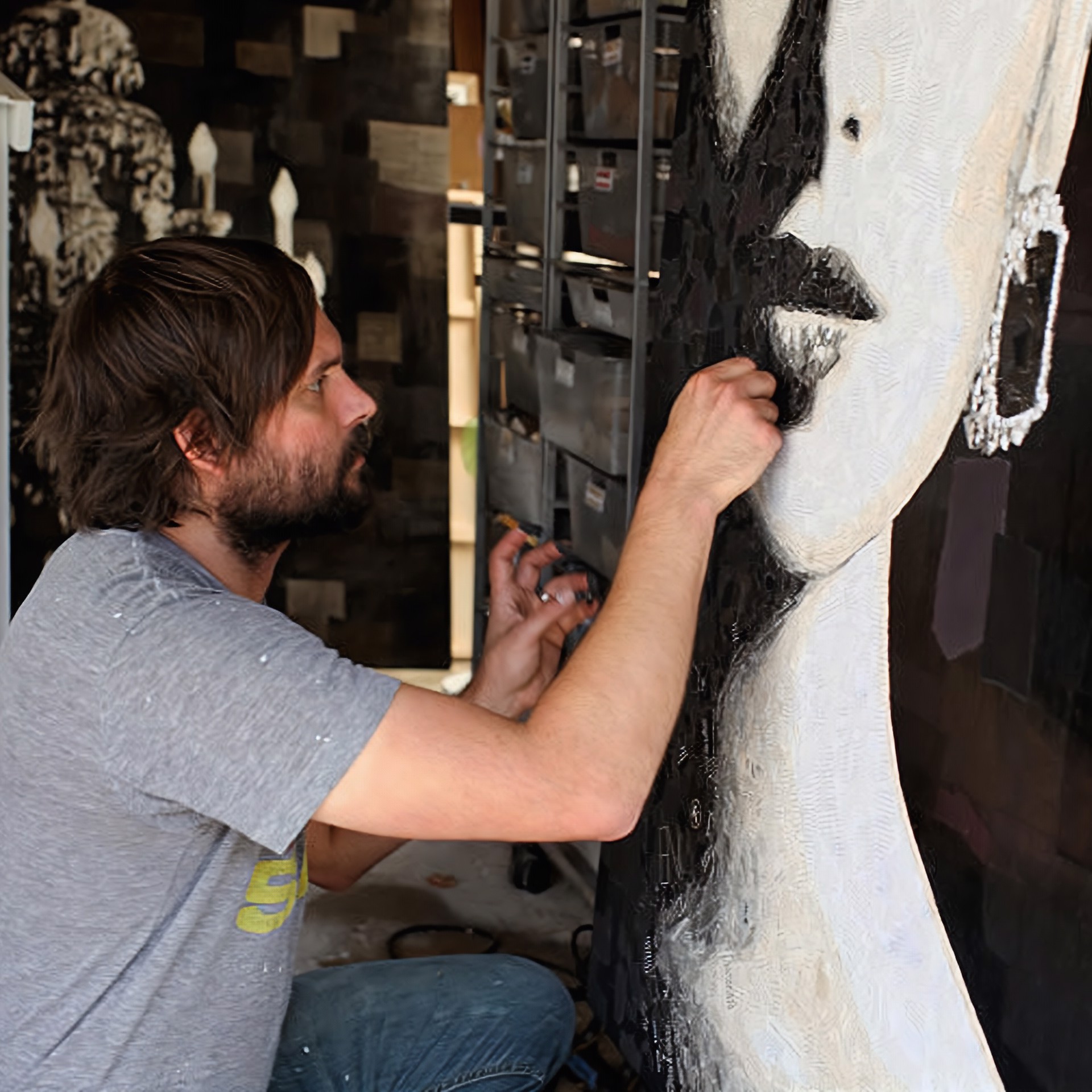 FOUND PAPER COLLAGE RESIN ON PANEL
CALIFORNIA, USA
Jay Kelly began his career in graphic design, yet quickly emerged as a notable fine artist with his unique style of creating life-like portraits and collages out of books, photos, and magazines.
Kelly uses a range of collage material for their varied tones and content. For printed material, he uses vintage magazines, novels (both classics and the more obscure) and art history books. He chooses to paint with paper and various printed materials in order to achieve a unique depth to his work.
By allowing the viewer to first see a complete, near photorealistic image from a distance, then at a closer look to explore the many individual textures and bits of text, he is able to add layers of meaning to each piece. Kelly's focus is the great outdoors, but these are not traditional scenes, rather, they are contemporary compositions derived from a careful blend of classic beauty and modern life. While his method is complex, his goal is simple: emotion.
Read More
Recently Sold Pieces (COMMISSIONS AVAILABLE)