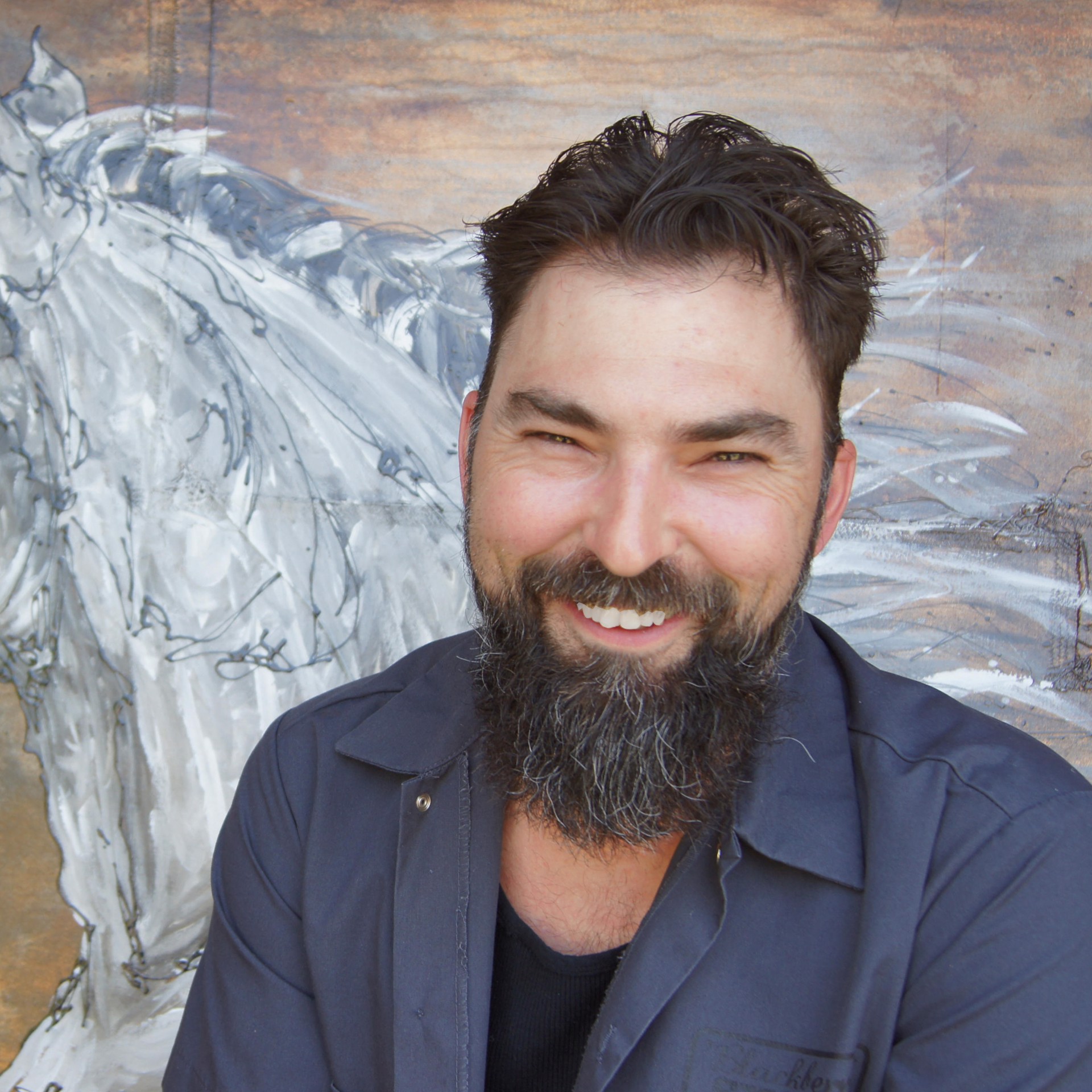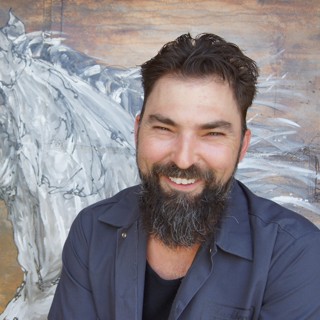 Born in Hull, Quebec in 1974, the artist now lives in Montreal. Sébastien Larochelle grew up in Rouyn-Noranda, Quebec. From an early age, his passion and his aptitude for drawing were noticed. At college level, he studied visual arts at the Abitibi-Témiscamingue Cegep. He then went on to find his definite path while pursuing his art studies at the University of Quebec in Montreal.
The works by this emerging artist are turning heads for many reasons. Firstly, for the audacious use of new and traditional iconographies. Secondly, for the remarkable presence of drawings rendered with great dexterity. The artists' lines and contours are steady and controlled. According to him, they are the stepping-stone of his artistic approach and expression. He paints his main subject, be it a horse, a bull, a woman, or a dancer by letting the paint drip down onto the canvas.
He treats his backgrounds as if they were walls that had been altered by time. With a touch of humour, great ease, and obvious pleasure, Sébastien Larochelle proposes works that do not leave the observer indifferent.
Read More
Recently Sold Pieces (COMMISSIONS AVAILABLE)