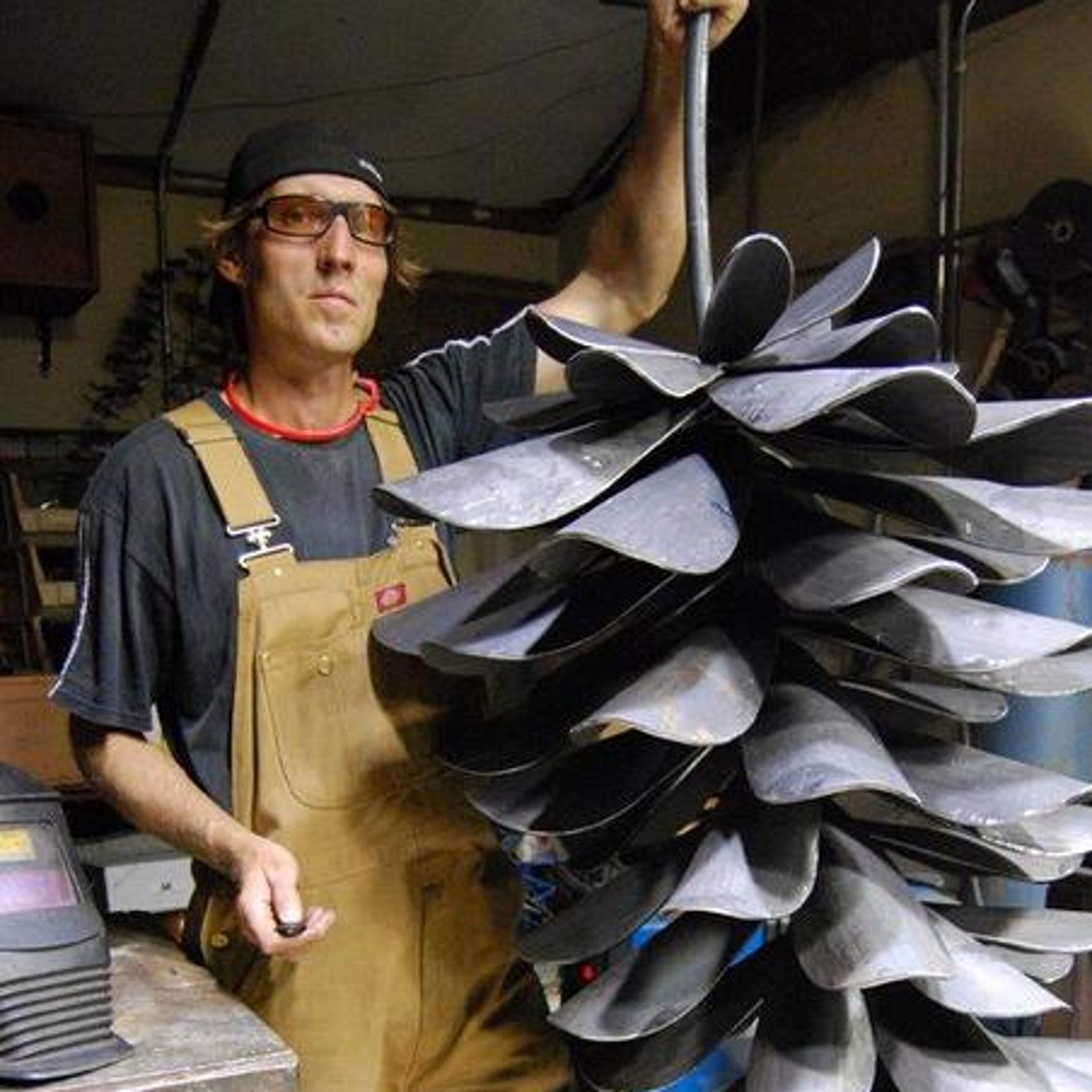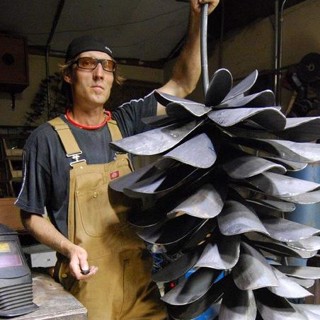 STEEL
ONTARIO, CANADA
I am drawn to the distinction between polar opposites. Subsequently, duality is an underlying theme in my work. I employ natural and non-traditional sculpting materials to create conceptual sculptures, but more than a decade of steel fabrication has made metals my dominant choice of materials. I was initially drawn to using steel as a material because of its plastic nature. It is a common, fast working material that is very forgiving allowing me to sketch my thoughts in line-drawing style panels and persuasively formed sculptures. As a sculptor, my work is predominately three dimensional, but recently I developed 'painter envy' and decided to work "two dimensionally".
This direction gave rise to a series of landscapes where the process became part of the content. I use my welder as a pencil, and my grinder as a paint brush. Nonetheless, these 'paintings' are on steel, the pallet is rust, and the work is still three-dimensional. These landscapes have moved from stylized memories of idealized wilderness to actual locations from around Canada. Some works pay homage to the quintessential Canadian landscape made popular by the Group of Seven and others are conjured from memory.
My current focus is on seeds and most specifically pine cones. I choose to use the pinecone not only for its complicatedly beautiful geometric natural form but more so for the fact that it is a seed. I am interested in a seed's reason for being. The seed's central goal of colonization is reaffirmed by the fact that these large metal pine cones have more in common with machinery and artillery than the natural shapes they resemble.
Read More
Recently Sold Pieces (COMMISSIONS AVAILABLE)