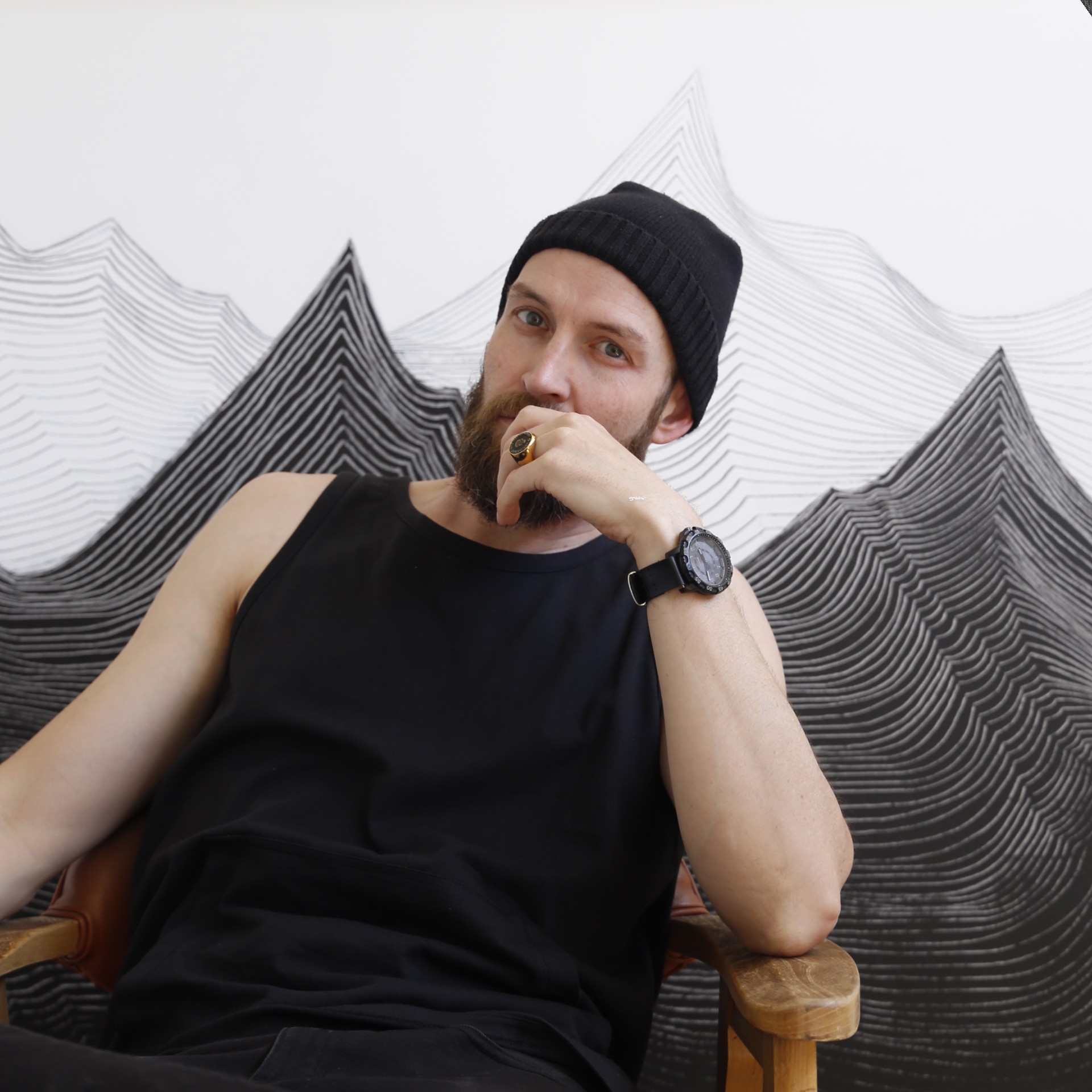 MIXED MEDIA
UTAH, USA
Havoc Hendricks is a self-taught professional artist who passionately pursues the perfection of his craft. He's spent his life studying the ever changing line patterns found in water, mountain strata, geodes, clouds, wood grain, etc. Havoc transcribes these patterns through a minimalist perspective; the end result is something He calls DETAILED MINIMALISM.
Havoc's work is intentionally meant to not scream for attention. Rather, It confidently waits to be noticed when the viewer is ready to be drawn in by the intricate patterns displayed throughout.
Growing up in rural Idaho in the United States, Havoc spent most of his childhood observing the tiny details of his quiet environment. He recalls memories of obsessing over his grandfather's 100+ geode collection, watching the water run through the nearby creek for hours, & being just as interested in the wood grain on his family's living room furniture as he was in the action-figures that he made climb all over them. Later in life Havoc became a mountaineer. These climbing adventures took him to even more fascinating & remote locations where he could study the earth's diverse strata on a larger scale. This hobby of observing nature's patterns was nurtured for decades before Havoc picked up his first paintbrush.
While missing out on the artistic knowledge that comes with an academic art education, Havoc also had a mind unfettered by rules & suggestions to which he attributes his discovery of new techniques & styles previously unexplored. These techniques have evolved by using untraditional tools & by combining different paints & elements in unique ways.
In addition to having his art collected around the world, Havoc continues to be scouted & commissioned to make custom art for boutique hotels, ski resorts, & the higher end of the snowboard, surf, athletic apparel, etc. industries.
Havoc currently lives in Provo, Utah (U.S.) & shares an art studio with his artist wife, Laura
Read More
Recently Sold Pieces (COMMISSIONS AVAILABLE)