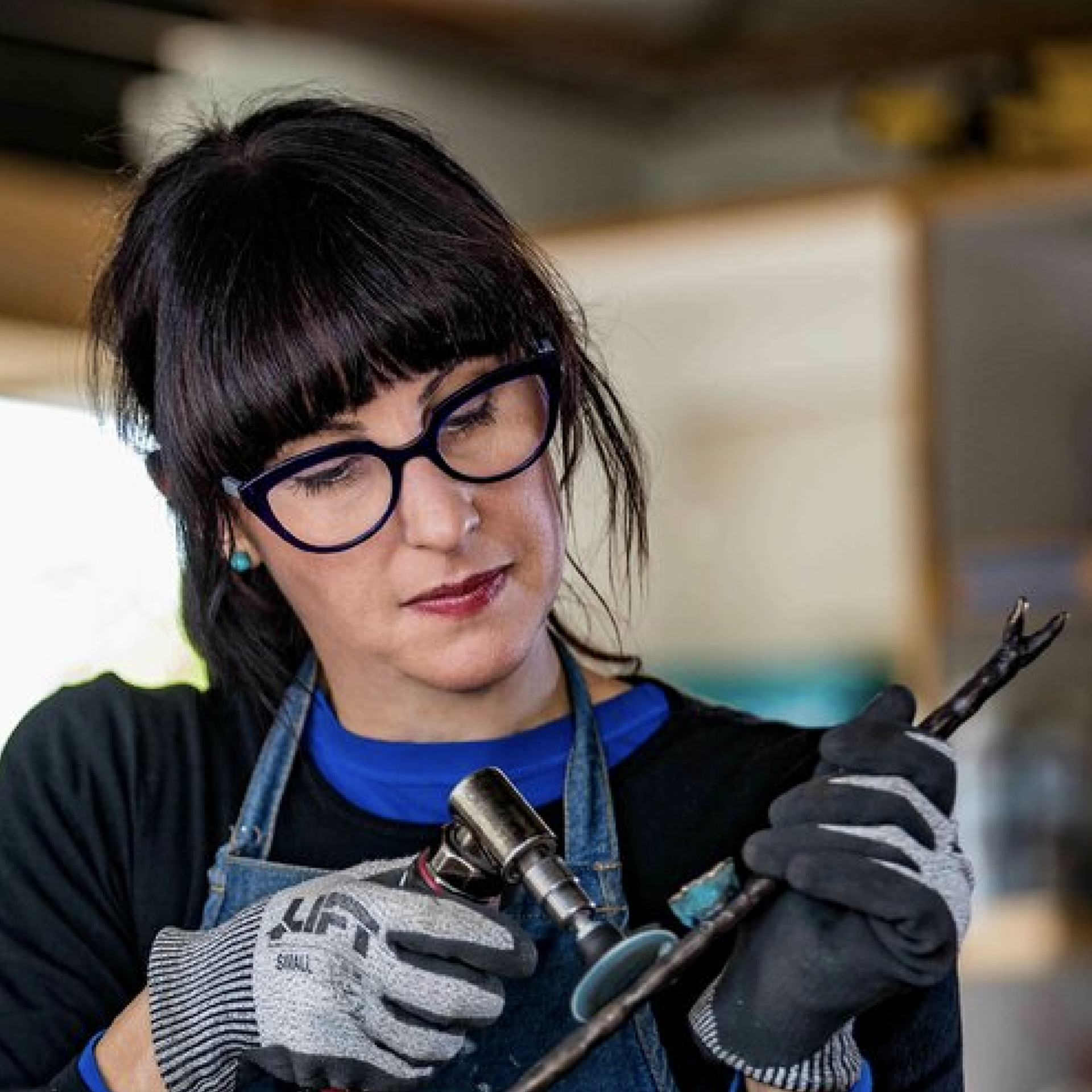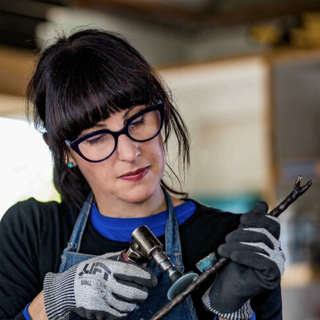 BRONZE
ARIZONA, USA
Jennyfer Stratman grew up in Phoenix, Arizona. In 1992 she commenced her studies at Arizona State University majoring in visual arts and art education. Stratman entered academia as a ceramicist. With each passing semester the scale of her creations expanded and the material limitations of working with clay ultimately led her to the university foundry. This opened a door into another world of creative possibilities, profoundly changing her artistic direction. She replaced fired clay with larger scale bronze, steel and mixed media sculptures yet retained a delicacy, intimacy and intricacy imbued from the ceramic process.
In 1997, Stratman completed her studies for a career as an emerging metal sculptor. Today she is a full-time established artist with studios operating in Phoenix, Arizona and Melbourne, Australia. Her time is divided between the two countries with each location informing and influencing the creative process. She has exhibited in 31 solo exhibitions and over 100 group exhibitions nationally and internationally.
Stratman is represented by galleries in the United States, Canada, England and Australia. She is a regularly featured artist in Art Fairs across the United States, Asia and the United Kingdom. Her indoor and outdoor sculptures are held in public and private collections in countries including the United States, Australia, Canada, Hong Kong, Singapore, Taiwan, Israel, England and Europe.
Read More
Recently Sold Pieces (COMMISSIONS AVAILABLE)